Saltos Gymnastics Club
Corner Brook, Newfoundland
Top Content Title
This is an additional section to be able to add content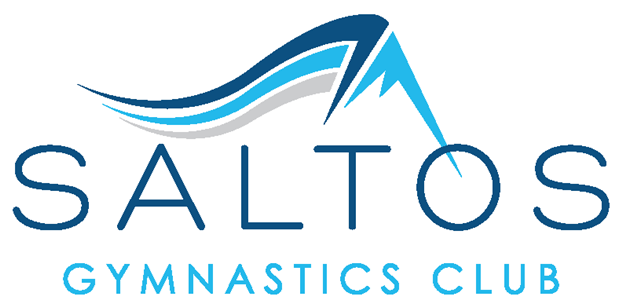 Recreational Programming
All classes in our recreational gymnastics program are designed to maximize fun while learning. We encourage all athletes to reach their full potential at their own pace. Recreational classes focus on developing strength, flexibility, coordination, and confidence while learning new and exciting skills in their chosen discipline.
Saltos offers a variety of recreational programming for ages 18 months to adult in men & women's gymnastics, trampoline, parkour and sport conditioning & fitness. Please explore our website to learn more about each of these exciting programs!
Recreational gymnastics, as its name suggests, caters to anyone from your little or big ones who are just starting out in the sport, to seasoned gymnasts who'd like to train without the pressure of competitions. After all, it's never too late to start, and this sport caters to anyone looking to enjoy its benefits!
In light of the ongoing COVID-19 global pandemic we have prepared a Transition Manual for our Recreational Programming. Please download for your reference.
What is a successful skill in gymnastics?
In gymnastics, a successful movement is not just a complete movement. In this club a successful skill is a gymnastic movement that the gymnast understands and is able to perform the skill confidently with proper technique, without hesitation or help. The skill should be aesthetically pleasing to the evaluators' eye and should appear easy for the gymnast to perform.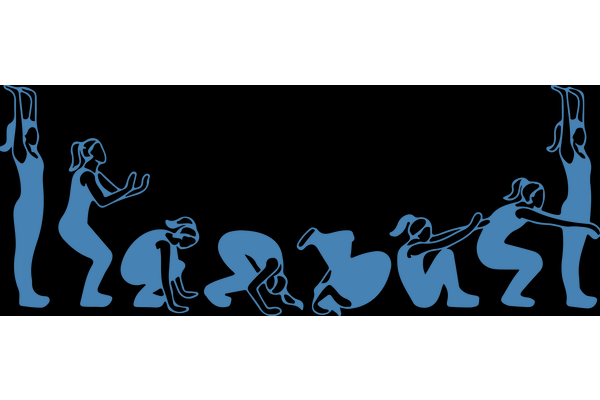 We're Flipping Out!! Gymnastics is Open at Saltos! Virtual High Five! Here are a few things to note:
Detailed registration and account set up instructions are available in the user account set up tab.
Please note that our facility is cashless until further notice. Registration will be online only using credit card payment.
We are thrilled to offer you the convenience of our Online Registration System powered by Uplifter. All recreational programming, group rentals & camp registrations are non-refundable!
Due to a high volume of calls during our registration periods, we are not able to process registrations over the phone.
Have registration questions? Please email office@saltosgymnastics.com
Once you are registered, we hope that nothing interferes with your child coming to Saltos Gymnastics Club. However, please be aware of the following policies:
COVID-19: We have worked diligently to create our Return to Play Plan. Our goal is to make our facility as safe as possible so our entire community can have full confidence in their decision to return to our gym. Please read our transitions manual thoroughly and let us know if you have any additional questions! If our facility is closed due to Covid-19 public health measures, programs will be rescheduled for when it is safe to participate.
MEMBERSHIPS: We require all registrants to have a Membership for our participation in our programs. Those who do not hold an active Membership will be prompted to purchase one at checkout. This is a yearly membership and applies to registration for programs offered July 1st to June 30th each year.
Saltos Gymnastics Club reserves the right to cancel any programs with insufficient registration. If Saltos cancels your class due to enrollment or scheduling issues, we will transfer you to the next available class of your choice. If we cannot find a comparable and convenient alternative option, you will receive a full refund with no additional administrative fees.
Refunds are issued for medical reasons only and a medical certificate or doctor's note must be provided. Medical cancellations will receive a pro-rated refund (less a $25 administration fee per cancelation) or a pro-rated non-refundable credit can be applied to your account for future use (with no additional administrative fees).
If your desired class is full, please add yourself to the waitlist. If an open spot becomes available, we will contact those on the waitlist in priority order based on the day and time they were added. If an open spot becomes available individuals will be contacted by phone and email and given 24 hours to accept the open spot before we move to the next participant on the list. Due to program demand and high waitlist volumes, once a waitlisted participant has been offered an open spot in one of our programs, they will be removed from all other waitlists.
If an available spot remains after the first week of classes for our session based programs, all waitlisted participants who are not currently registered in a program will be emailed about the available spot(s). The available spot(s) will be allocated on a first-come first-served basis and can be only processed over the phone. We do this in order to move through waitlists at a reasonable pace and successfully fill our classes. Please only waitlist for programs that you highly desire and that will fit your schedule.
Makeup classes are NOT offered for cancellations out of our control (Weather, Power outages, etc). If a group misses more than 2 classes due to unforeseen closures during our session a make-up class will be added at the discretion of the club. These classes will be scheduled by Saltos and may not fall during the regularly scheduled class times.
Jumpstart, Kidsport and other funding sources:
Saltos must receive a confirmation number or letter from the funding organization before placing a participant in a program.
Discounts for families with 3 or more family members registered in Recreation Programs. * Third family member will receive a 15% discount on program fee (applied to the lowest of these members' fees).*
Bottom Content Title
This is an additional section to be able to add content